What I Do
Music For Freedom is my first project. Previously, the event was known as "Live Freedom, Sing Freedom Song Writing Contest" and it was held in five countries in Southeast Asia (Thailand, Myanmar, Philippines, Malaysia, and Indonesia) and was organised by FNS Regional office in Bangkok. After a year, Malaysia office decided to hold the event locally. 
In the second year, the organization changed the name of the program and gave me the opportunity to organize it.
Task: Planning, Budgeting, Create content (daily editorial plan, poster, video marketing, advertising), Designing the logo, Write article after event, acting as point of contact for vendors and beneficiaries, and emcee/host on the live concert. 
For this project I explore "Zepeto" a social networking app that allows users to create and customize avatars, known as "Zepetos," and interact with other users through virtual spaces. 

I ask the finalists and judges to create their avatars, then I am able to create some poses and videos without having them to be online.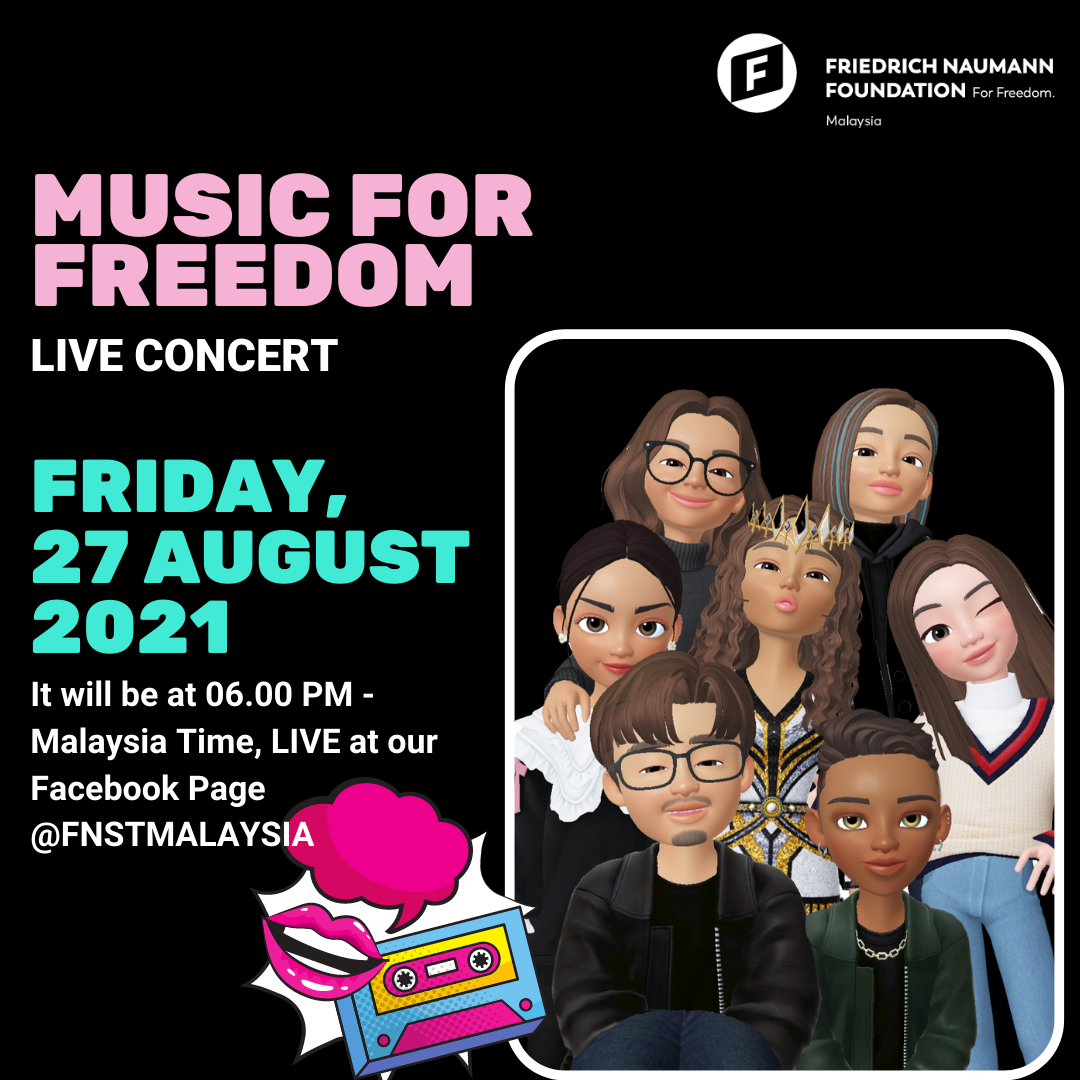 Zepeto offers a variety of creative opportunities to engage and promote music in a visually appealing and interactive way.

I invite the judges to create a video to promote the event. The whole idea is that when the video has a human touch, it allows them to connect with the audience on a more personal level. It also allows the audience to get a sense of the personalities and motivations behind the event, which can make it feel more authentic and genuine.

Before the live performance. I posted a teaser of the finalists songs to entice the audience to attend the performance. 
Instagram story video poster. I noticed that when people are on Instagram, they spend the majority of their time looking at Instagram stories rather than the user's profile. Therefore, I actively posted videos in Instagram stories to promote the event.

Poster of the project to be sent to universities to promote the event